---
---
Shaneel Lal Conversion Therapy, Queer Representation & Chicken Bun Cha

In this episode, we dive into some steamy excerpts from Shaneel's memoir, including their first romantic experience. They shared their experience with conversion therapy and we explored pivotal moments in their life journey, including when Lal first realised their attraction to boys, the critical importance of queer representation, and why it matters so profoundly!
Listen here
---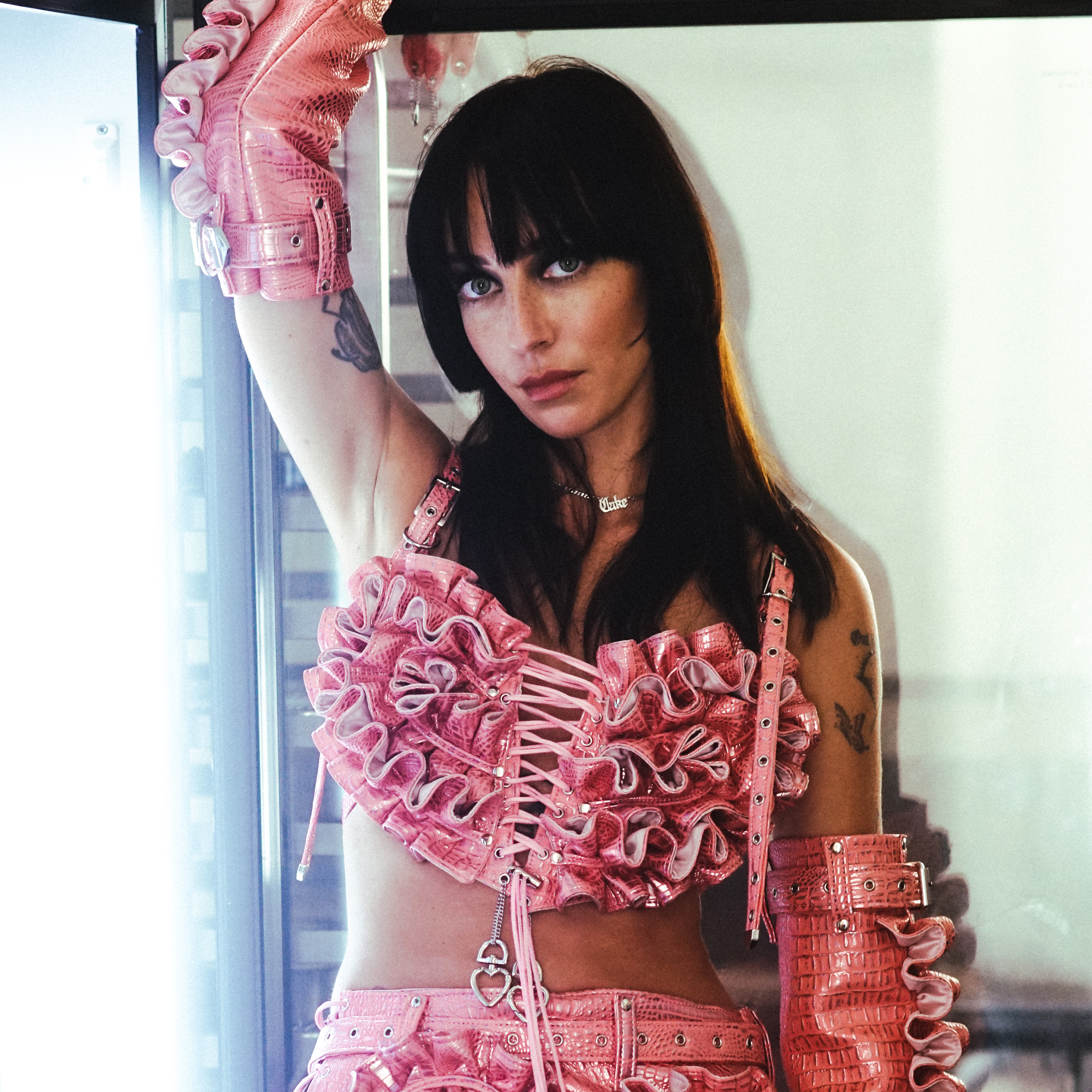 Jordan Rondel - Sexual Expression, Balancing Business & Pleasure & Mezze

In this episode, Jordan and I sit down over a mezze platter and discuss her experience with intimacy, love and relating which as Jordan shares, is the first time she has ever talked about this publicly and is a total edge for her.

We discus the difference between being a "sex symbol" and being a "sexual person". How being a full powered, driven and ambitious business woman has affected her relating life. We chat about how stress can be a major libido killer, Jordans green flags, red flags and so much more!

Listen here

---
Amy Tasty - Sobriety, Sex Positive Parties & Virgin Martinis
In this episode, Amy shares the juicy details of how she met her baby daddy - it is truly the one love story to rule them all!

She talks about sex-positive parties, how becoming sober has been the sexiest decision of her life, how implementing boundaries and learning to say no has been a journey for her, beauty standards, and so much more!
Listen Here
---
Juliet Allen - Return to the Dick, Pregnancy Sex & Apple Crumble
In this episode, Juliet shares her experience of returning to a heterosexual relationship after a four-year partnership with a woman. She discusses how the day she met her baby daddy, she knew that he was the one for her. Juliet opens up about the challenges she faced in their relationship when she was ready for a baby and he wasn't quite there yet.

She emphasizes how therapy has played a pivotal role in their relationship's success and evolution. She delves into the differences between having babies in your 40s vs your 20s, offers insights on keeping the spark alive through saucy role play, and provides guidance on navigating conflicts in relationships and so much more!
Listen here
---
Joe Daymond - Sex Therapy, Toxic Masculinity & Chinese Noodles
In this episode I sit down with Joe over a bowl of Chinese noodles and discuss what straight men actually want.

We discuss toxic masculinity, the importance of communication and aftercare in relationships, Joe's journey with both psychotherapy and sex therapy and so much more!
Listen here
---
Morgan Penn- Sex Camp, Singledom & Pappardelle
In this episode, my dear friend Morgan and I sit down over a couple of bowls of lamb ragu paroadelle and a glass of red.

We talk about our learnings from a "rural sex school" in New Zealand that we both attended, how working in the sex industry is not for the faint hearted, we talk singledom, self pleasure and so much more!

Listen Here
---
Chris Parker: Activate My Sex Life, Porn & Seasonal Cheese Boards
In this episode, Chris opens up about his eye-opening journey into the fascinating world of the adult entertainment industry, which he explored with Eli Mathewson in his Spinoff show, "The Porn Revolution."

Chris shares about his personal journey with coming out and the challenges he encountered while building connections with both men and women during the early stages. He recounts the story of how he decided to 'activate his sex life' one New Year's Eve and how he has navigated an eight-year relationship with his now-husband, complete with the magical details of their wedding day.
Listen here
---
Benee - Breakups, Seasonal Sex, Self Pleasure & Green Honda Sauce
In this intimate conversation, Stella shares her journey with mental health and how her experience with anxiety and depression has affected her sex life and relationships.

We talk break-ups, self-pleasure, the seasonality of sexuality, the importance of communication, the lack of sex education she received growing up in an all-girls catholic school and so much more!

Listen here

---
---
Empowered By
---
---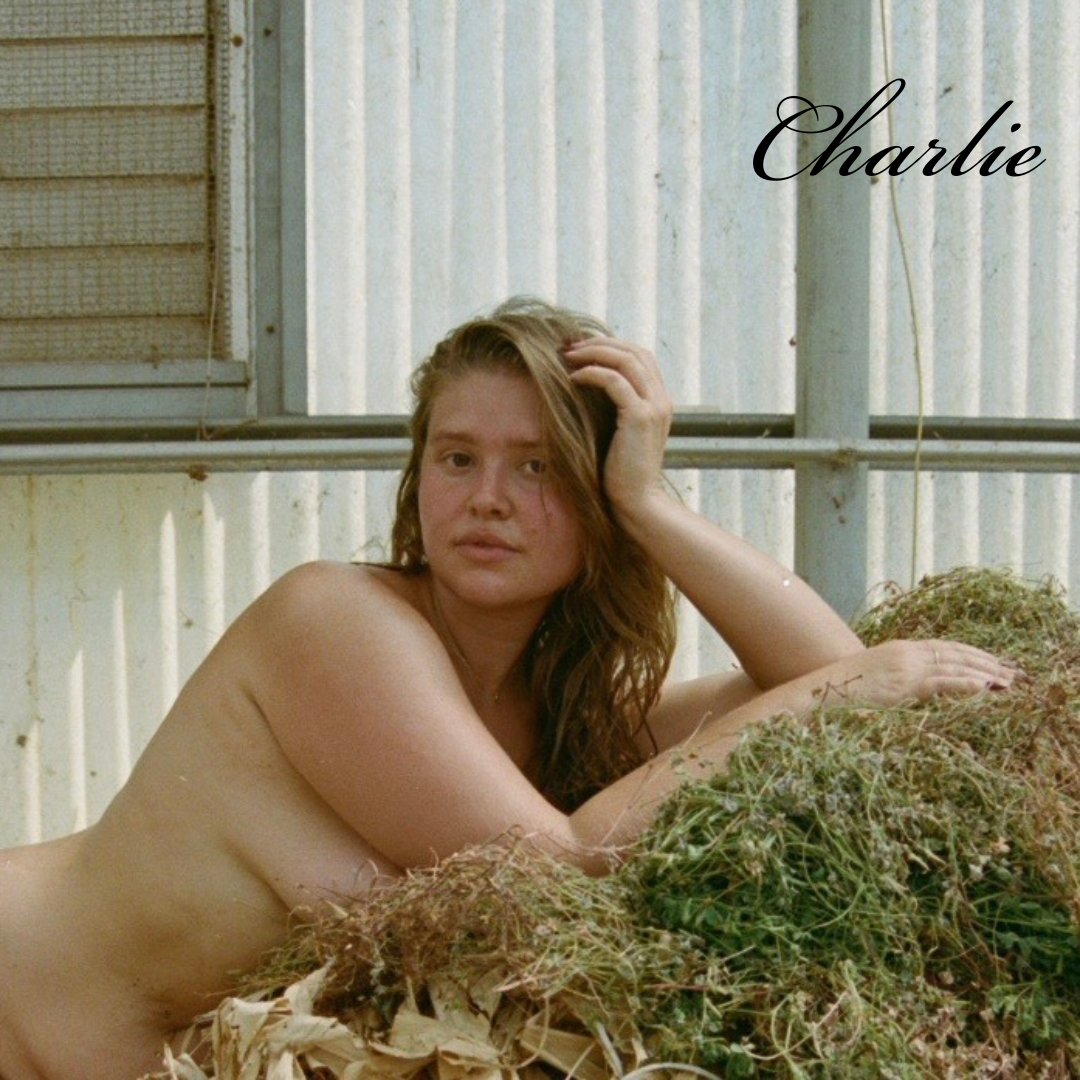 Nudity, body positivity & crudités

In this episode of Finger Food, Charlie Ann Max speaks about being naked and its meaning beyond nudity.

She talks the innocence and importance of nudity outside the realms of sex and porn, anti-censorship on Instagram, body positivity, erotic art, the liberation that comes with people gathering together and being naked at dinner parties, going on a sex cleanse and so much more.



Listen here



---
Gender constructs, colonisation & cherries

In this episode, Te Awarangi (Awa) Te Roera Puna shares her thoughts on the constructs of gender.
She speaks about how we need to decolonize views around sexuality and gender, being bullied for being mis-gendered as a child,
the absurdity of school uniforms and gendered bathrooms,
her "whore era", being on Grinder, fethishisation, getting sexy with friends, porn stars with giant shlongs, and now being in a fruitful passionate relationship and so much more.



Listen here



---
Menopause, masturbation & proper crisps

In this episode, Belinda Wiley shares tools to reignite desire in long-term relationships, how she HAS keep the spice alive in her own 40 years of marriage, being a SEXaginerian (woman in her 60's) and sexually thriving, menopause, the miracle of LUBE, celebrating our pussys however they look, Masturbation vs self-pleasure, letting go of the goal of the big o and so much more.



Listen here



---
The sexless marriage, redefining masculinity & spicy snacks

In this intimate conversation, I chat to Brady Polkinghorne (who just so happens to be my x-husband). We get into the nitty gritty of our sexless marriage, sex therapy, masculinity, performance anxiety, losing Identity in the relationship, finding love after divorce and becoming dear friends after a breakup.



Listen here



---
Sex scenes, beauty standards & strawberries

In this intimate conversation, Karim talks about being a man and expressing your femininity, African culture and homophobia, beauty standards in the entertainment industry, getting the sex talk at 21 (lol), lying about losing your virginity to be cool, confidence, playing out sex scenes with both men and women, the anxiety of them airing and so much more!



Listen here



---
Aphrodisiacs, sugar daddies & shagging on shrooms

In this intimate conversation, Gizzi Erskine talks about pronouns for the older generations, sex lies and dm slides, sugar daddies, aphrodisiacs, shagging on shrooms, sex in your 40's and societal pressures around kids and marriage.
She shares her journey to finding sexy stable love and so much more!



Listen here



---
Bi-sexuality, sexy communication & cookies

In this episode Otis Herring speaks to bi-sexuality, being a man and dressing in skirts,
the contradiction of "straight" men having sex with men,
the proposal tug-a-war in same-sex relationships,
communication and bold honesty being the key to success in relating, dance as a way to express your sexuality, stripping and leaning into new experiences in sex and in life.



Listen here



---
Femme queens, fetishisation and flakes

In In this intimate conversation, Jaycee Tanuvasa talks about having autonomy over her identity.
She speaks to pansexuality, what voguing and ballroom actually is, hormone replacement therapy, survival sex work, fetishisation, beauty standards and so much more.
Listen here
---
---
Big thank you to our Season Two Sponsors:

Jonny

,

Underlena

,

Daily Rituals

,

Remind



---
Empowered By
---
Gender Literacy, Cancel Culture & Olives

In this intimate conversation, Rob Tennent shares his journey around growing up queer in a conservative all-boys school. He talks about gender literacy, the do's and the don'ts in this ripe world of cancel culture, and how listening and being curious is the greatest gift you can give yourself and those around you.

Thank you to

Bumble

for helping us spread the sexy word.



Listen here



---
Self Pleasure & Sweet Mangos

In this intimate conversation, Batanai Mashingaidze shares her journey to self-love. She talks about body image, self-pleasure, and porn and speaks to the complexities of queerness coming from a religious background.

Thank you to

Clinicians

for helping us spread the sexy word.



Listen here



---

Stripping, Sexual Liberation & Juicy Fruit

In this intimate conversation, Ashleigh Williams speaks about her experience with stripping and OnlyFans. She shares how listening to herself, following spontaneity and letting go of what other people think of her have been the keys to unlocking her sexual liberation.

Thank you to

Herself NZ

for helping us spread the sexy word.



Listen here



---

OnlyFans, Orgasms & Focaccia

In this intimate conversation, Alma Proenca shares her journey around OnlyFans, morals, money and mental health.
We go into the female orgasm and how exploring self-pleasure is one of the best gateways to reaching the big O.

Thank you to

Videris

for helping us spread the sexy word.



Listen here



---
Transitioning & Summer Cherries

In this intimate conversation, Maddox Drew shares their journey with transitioning from a girl to a boy at school. They share how they experienced sexism as a girl and then male privilege as a boy all the while coming up against transphobia. Now non-binary, they talk about how they have navigated relationships along the way.

Thank you to

The Caker

for helping us spread the sexy word.



Listen here



---
Polyamory & Papaya

In this intimate conversation, Biku Wernick shares his journey with polyamory and how jealousy has played out in his life. We talk about performance anxiety, the power of communication and honesty in relationships and the tool of Non-violent-communication.

Thank you to

Braveface

for helping us spread the sexy word.



Listen here
---
---
Big thank you to our Season One Sponsors:

Bumble

,

The Caker

,

Videris

,

Braveface

,

Clinicians

,

Herself